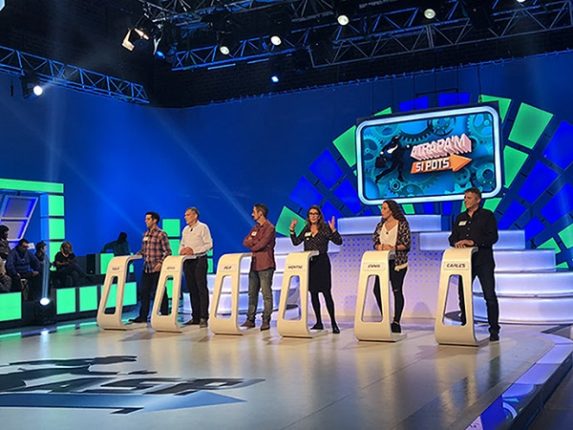 Original Music for the quizz show "Atrapam si pots". Scoring background, bed, bridges and many applications for this popular TV3 show.
https://www.ccma.cat/tv3/alacarta/atrapam-si-pots/atrapam-si-pots-21092019/video/5919932/#.XslPQASjn85.link
Music of bed, bridges and transitions with the corporative brand of the show. Flying camera, risings, entries, headers, etc. Its also very important the beds and background music with variations by contestant, level, stages improving more or less drama and tension depending on the proof.